Paris floods as River Seine approaches record-level rise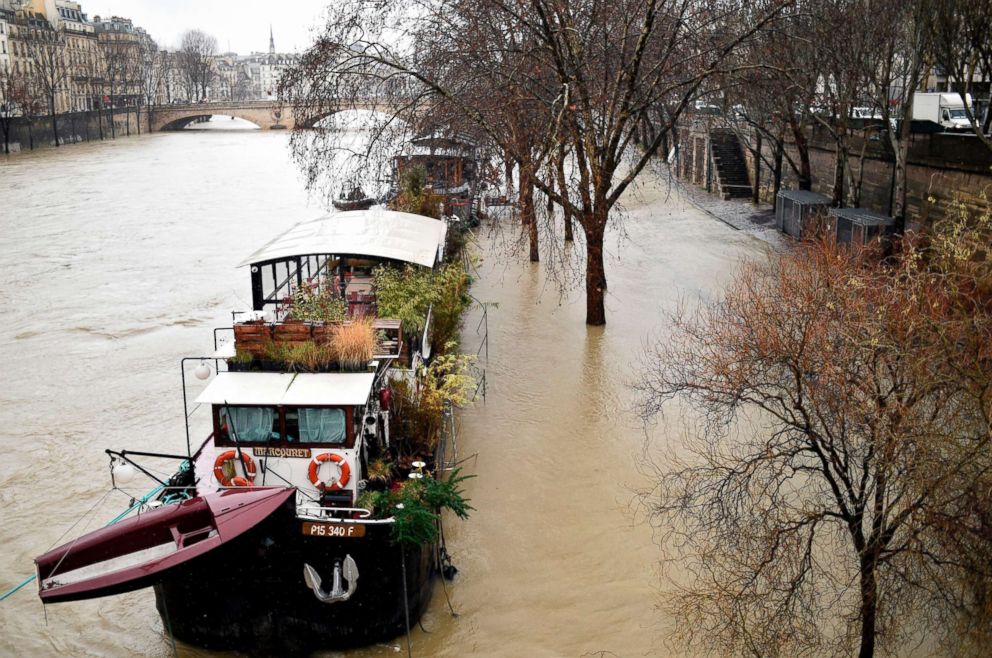 Paris is under siege from near record-breaking rainfall.

For days, the City of Lights has sustained an unrelenting downpour that has caused the River Seine to overflow. Water levels have risen to almost 17 feet; more than double the average.

Already, the surge has led officials to close roads, including routes around the Eiffel Tower.

Cruises have been halted and, as of Wednesday, train services at six stations alongside the Seine were going offline, the railway company SNCF confirmed.

Storm conditions are not expected to relent in the coming days.

The alarming rise of the waters since Saturday has some fearing the river could exceed 2016 levels, when it rose to 6.1 meters, or 20 feet.

During that time, the Louvre and other famous landmarks were temporarily shut down.

At higher elevations throughout France, so much snow has fallen, and at such a fast rate, that many ski resorts have shuttered to protect the public from possible avalanches.