The Gettysburg Address, one of the best-known speeches in American history. It was delivered by Abraham Lincoln on the afternoon of Thursday, November 19, 1863, at the dedication of the Soldiers' National Cemetery in Gettysburg, Pennsylvania, four and a half months after the Union armies defeated those of the Confederacy at the Battle of Gettysburg.

Abraham Lincoln's carefully crafted address, secondary to other presentations that day, was one of the greatest and most influential statements of national purpose. In just over two minutes, Lincoln reiterated the principles of human equality espoused by the Declaration of Independence and proclaimed the Civil War as a struggle for the preservation of the Union sundered by the secession crisis, with "a new birth of freedom" that would bring true equality to all of its citizens.

Lincoln also redefined the Civil War as a struggle not just for the Union, but also for the principle of human equality.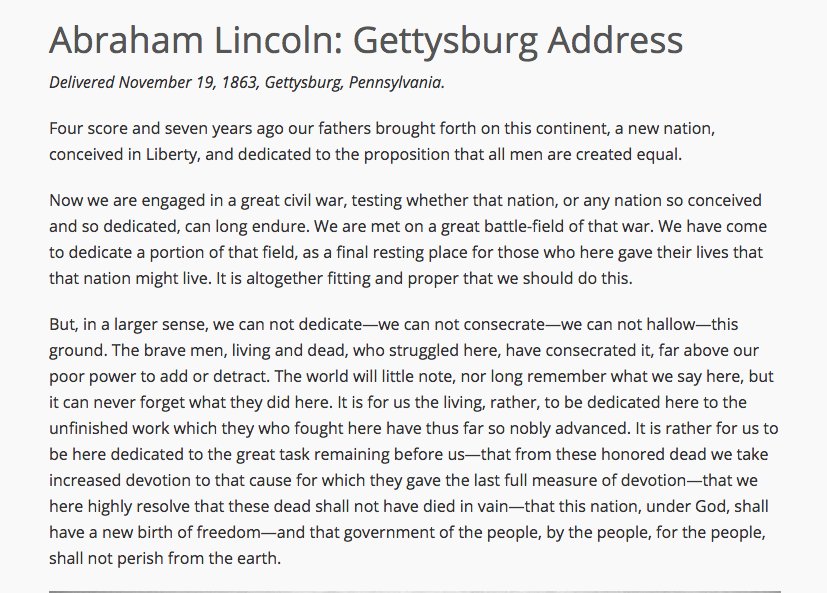 Last edited by Goose (11/19/2017 9:16 am)