Alabama man shoots huge wild boar in his front garden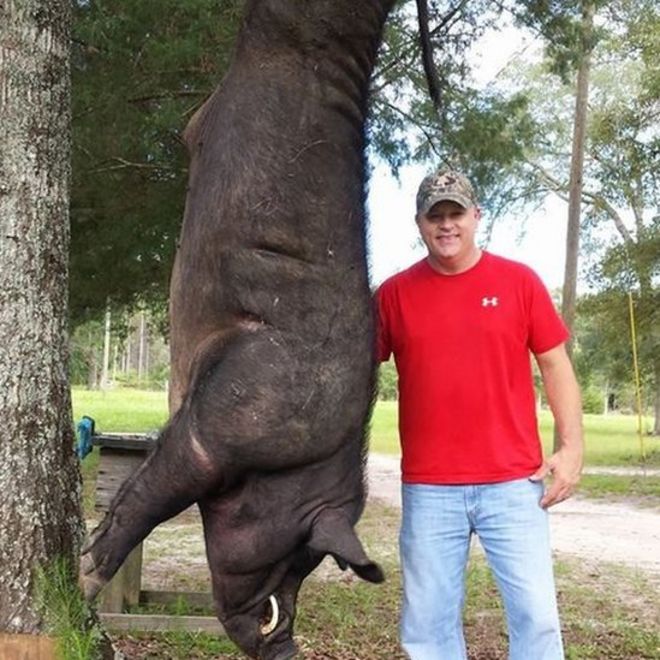 A US taxidermist has described how he dramatically shot a huge wild boar that had wandered into his garden in the southern state of Alabama.

Wade Seago told the BBC it had taken three shots from his revolver to kill the boar, which weighed 372kg (820lb).
He said the animal had terrified his daughter and disturbed his dog.

Feral pigs cause millions of dollars in damage across a swathe of southern US states because they damage crops and are believed to infect livestock.

"I didn't really have time to think about it," Mr Seago told the BBC. "I was confronted by an animal threatening my dog that looked like something out of a horror film."

,,,,,,
,Hunters on private land in Alabama are allowed to kill feral pigs because of the threat they pose to indigenous wildlife.
Last edited by Goose (7/21/2017 5:50 am)