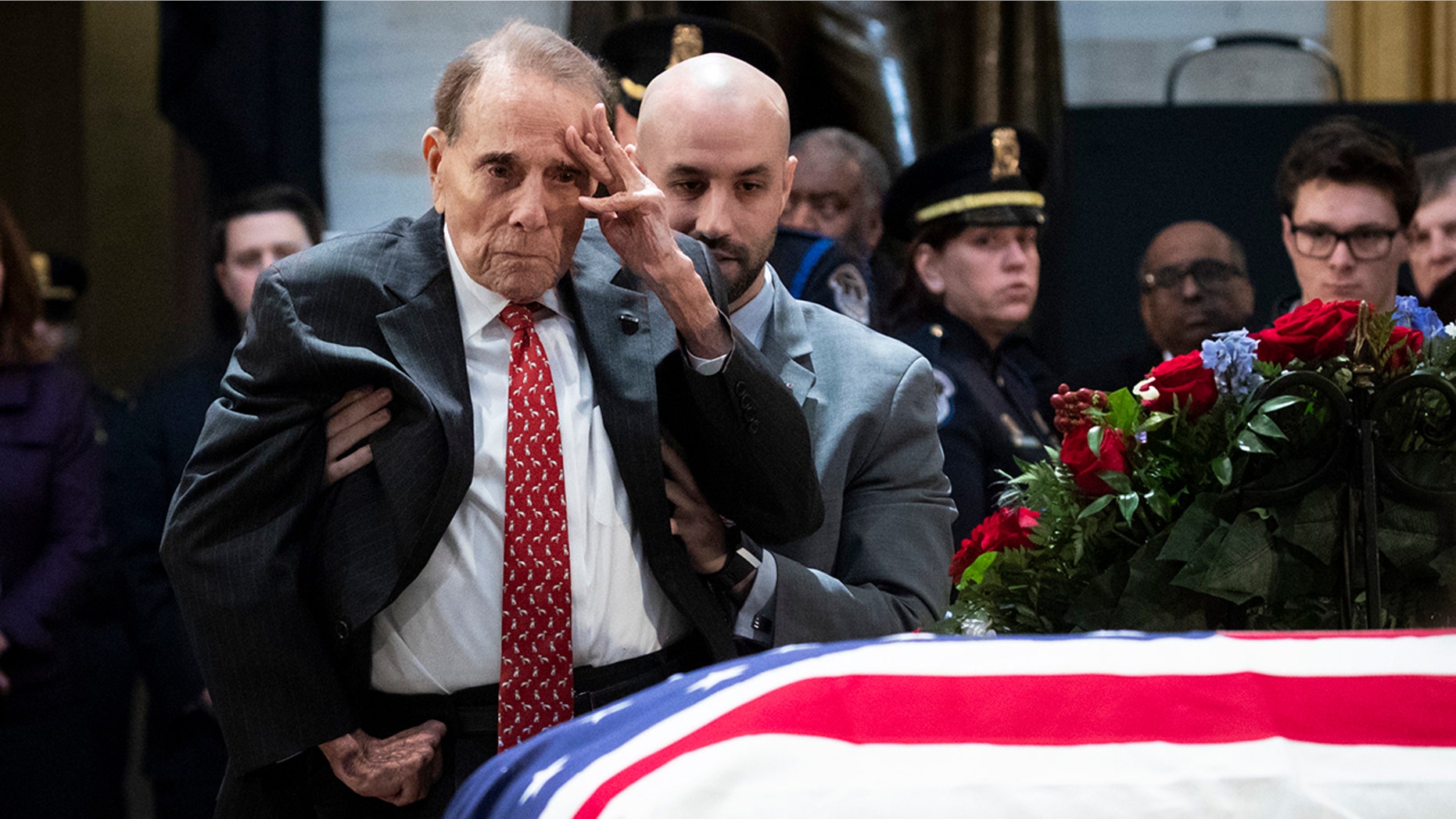 Bob Dole Rises From Wheelchair In Emotional Salute To George H.W. Bush

https://www.huffingtonpost.com/entry/bob-dole-george-bush-salute_us_5c071de1e4b0a6e4ebd97e87


Very moving.
If you are wondering why Dole is saluting with his left hand:
Dole was a second lieutenant in the Army's 10th Mountain Division. In April 1945, while engaged in combat near Castel d'Aiano in the Apennine mountains southwest of Bologna, Italy, Dole was badly wounded by German machine gun fire, being hit in his upper back and shattering his right arm.  When fellow soldiers saw the extent of his injuries, all they thought they could do was to "give him the largest dose of morphine they dared and write an 'M' for 'morphine' on his forehead in his own blood, so that nobody else who found him would give him a second, fatal dose.