Trump fans demand employees write his name on their Starbucks cups


Trump supporters are making a stand against Starbucks by spending money on coffee in the chain's shops and demanding baristas write "Trump" on their cups.

The movement — which comes to you by the hashtag #TrumpCup — accelerated Friday following an incident in a Miami branch of the coffee chain.

A white supporter of the President-elect was filmed earlier this week shouting at employees, complaining of racial discrimination and telling everyone in the store he voted Trump. The incident kicked off thanks to a delay in the making of his vanilla latte.

Trump supporters have had issues with Starbucks for some time. Some of the causes of anger have been the company's CEO Howard Schultz endorsing Clinton and the roll out of its less festive designs, which even triggered a call for a boycott from Trump himself. 

On Thursday, a fan going by the name Baked Alaska on Twitter seized the moment to kick start Operation #TrumpCup, with two simple rules. First, go to Starbucks and tell them your name is Trump. Second, film the incident if they refuse to write "Trump" on the cup.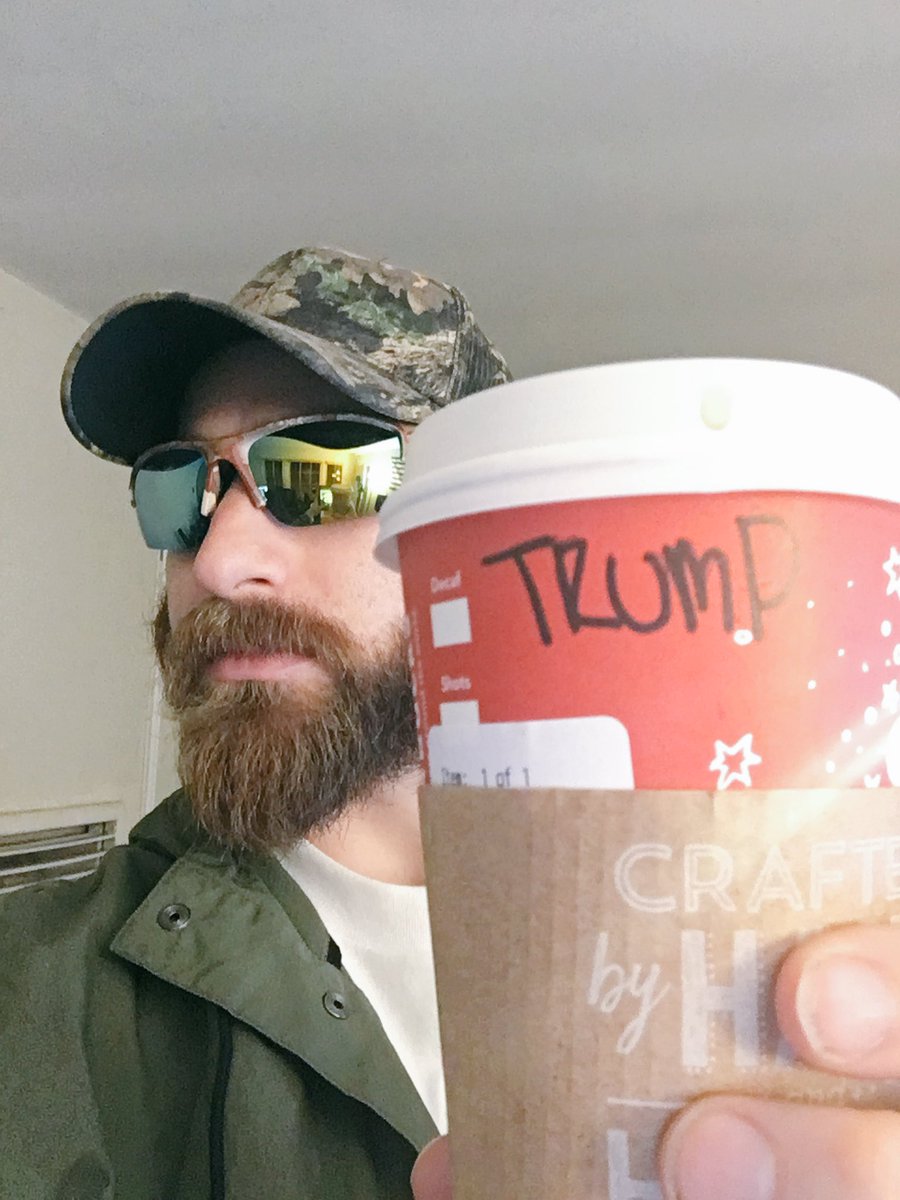 The idea of sticking it to Starbucks by giving them cash received mixed reviews on Twitter.

Last edited by Goose (11/19/2016 1:34 pm)